Anti-theft CyLock is winner for Industrial and IoT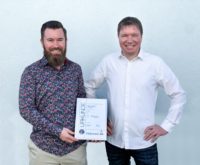 ELEKTRONIK.NET READERS:INSIDE HAVE VOTED
CyLock theft protection becomes product of the year 2021
The CyLock anti-theft module is awarded as one of the winners and is thus Product of the Year 2021 in the field of Industrial and IoT!
Elektroniknet.de has had some interesting readers' choice awards to give out again this year.
Among them also in the category Industrial and IoT. We applied with the theft protection CyLock and belong with the product to the winners of the readers' choice 2021!
What our managing directors say about the award for CyLock
"The fact that our product "CyLock" made it into the top three in the "Industrial + IoT" category in the electronics readers' choice "Products of the Year 2021" shows us once again that we are close to the needs of the market with developments from our company. This honors us greatly and also spurs us on for future IoT developments."
"We are very pleased about the award. The fact that we were able to achieve 2nd place in the "Industrial + IoT" category with our Cylock shows us once again that we know the needs of the market well and are well positioned with our engineering team. A big thank you to everyone who contributed to this and of course to all the readers who cast their vote for us."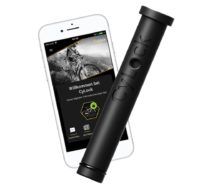 What is the CyLock theft protection?
The innovative CyLock theft warning and recovery module can be installed directly in the handlebars of all bikes/e-bikes, e-scooters, etc.
The product remains invisible from the outside and above all tamper-proof! Should it come to the case that your bike is stolen, you will be informed via the associated app. Thanks to GPS tracking, CyLock will then help you find your bike again.
In addition, the battery lasts over a year and the mobile costs are included for 3 years! In addition to the basic function, the CyLock app offers a number of useful bike-specific functions. If that's not secure enough, you can optionally add additional bike insurance.
Do you still have questions about CyLock? We will be happy to help you, just ask for a consultation and we will take care of you!