LoRaWAN Infrastructure-as-a-Service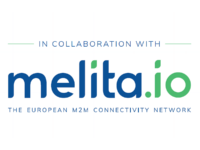 LoRaWAN made easy
You want to get started with LoRaWAN, but have no desire or resources to build and maintain your own LoRaWAN network? Even then we have a solution for you, it does not always have to be your own network.
With our partner melita.io we can offer you a managed LoRaWAN infrastructure wherever you need it. You focus entirely on your application and only pay for what you actually need.
melita.io helps companies and cities on their way into the digital future. Simple. Competent. Fair.
melita.io, based in Berlin and Hamburg, has set itself the goal of serving customer requirements and needs with the focus on the customer. At melita.io, the technical solution fits the customer, the customer does not have to subordinate himself to the technology. To realize this, melita.io builds and operates a national LoRaWAN network to collect and deliver sensor data where you need it.
So you can fully concentrate on your application and don't have to worry about managing the network, operating the gateways or anything else. Once you have registered your sensors with the melita.io LoRaWAN network server, you can easily retrieve the collected data via API and use it in your application.
From Smart City to IIoT

Compliant with the specifications and guidelines of the LoRa Alliance

Easy registration of sensors, even large quantities

REST API for raw payload data of your sensors

Complete end-to-end encryption across the entire network
Setup of a LoRaWAN network

Numerous application possibilities
"With the solution we are using, we can access a wide variety of sensors and their data without any additional personnel effort. The new field of activity was professionally developed with both partners and we benefit from their great expertise when expanding the use cases. Decisions on energy saving, for example, can already be prepared and reviewed today."

David Hermann
Head of Digitization and IT of the City of Meißen
Our services
Are you wondering how to implement your IoT application via LoRaWAN? We provide you with everything from a single source: from the LoRaWAN sensor and the LoRaWAN network server to integration in third-party systems for storage, evaluation and further use of the data.
Whether a campus network or a LoRaWAN network solution for cities, communities and municipalities - we are the partner at your side.
Our LoRaWAN Service Partners