Panel discussion: "How the LPWAN is driving digitalization".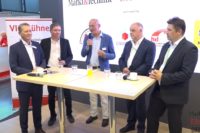 The topic of LPWAN and digitization is more topical than ever. Industry, utilities and business are facing major challenges and are looking for suitable answers and solutions.
The field for IoT applications is infinitely broad - but what remains in the end? What is the current situation and where can the journey lead?
As part of embedded world 2022, WEKA Fachmedien organized an interesting panel discussion on this topic and invited experts from the industry. In addition to m2m Germany, IMST, Weptech, Mioty Alliance and Stackforce also participated in the discussion and gave a critical view of the current development.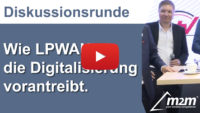 The list of questions in the panel discussion ranged from the development of the IoT market to date to the use of the corresponding technology for various use cases. Likewise, the discussants pointed out various issues - be it the disagreement about technological standards - LoRa, SigFox, Mioty or NB-IoT and the often complex interrelationships that do not always correspond with customer expectations.
Questions were also discussed about the markets for which LPWAN is basically suitable, the entry costs that can be expected, and possible business models that arise from the use of LPWAN technologies.
WEKA Fachmedien recorded the discussion at embedded world 2022 and we are pleased to provide you with the recording on our channel.
Do you have questions about LPWAN & digitization? Would you like to know whether your application is also suitable for LPWAN? Then contact us - we will be happy to advise you.