ZIM research project successfully completed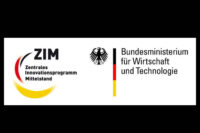 The ZIM research project with TH Köln was successfully completed
Hundreds of thousands of bicycles are stolen in Germany every year, and the solution for this was developed as part of a ZIM research project. Since most thefts are not reported, the number of unreported cases is much higher. The detection rate of thefts is also still very low and current anti-theft systems have the disadvantage that they are easy to locate and deactivate. M2M Germany GmbH and the TH Köln have taken a closer look at this problem within a research project.
The solution: CyLock! M2M's work focused on the development of the electronic module, the housing and the module firmware. The company CyBike was subcontracted to create the smartphone app. Meanwhile, TH Köln developed the miniaturized antenna system for Bluetooth, NB-IoT and GPS. The main challenge was the small installation space and the metal housing of the bicycle handlebars, in which radio signals are attenuated. In addition, despite the difficulties, the longest possible battery life was to be made possible.
The matching PDF for the ZIM success story can be downloaded directly from the website of the Central Innovation Program for SMEs at:
Central Innovation Program for SMEs (ZIM) - Theft tracking from bicycle handlebars.
What is CyLock?
As part of a cooperation project between M2M Germany and the Technical University of Cologne, the theft warning and recovery module "CyLock" was developed. CyLock can be installed directly in the handlebars of all bikes / e-bikes, e-scooters, etc. The product remains invisible from the outside and, above all, tamper-proof. The product remains invisible from the outside and, above all, tamper-proof! With the help of GPS tracking, a one-year battery life and an associated app, stolen two-wheelers can be found again and are thus better protected.
This was our cooperation partner in the ZIM research project
The Institute for Communications Engineering at the Cologne University of Applied Sciences is concerned with research into techniques for transmitting and processing information. The laboratory for high-frequency technology focuses on research and development of HF circuits and systems, antennas, RFID and high-frequency absorbers.
You want to know more about CyLock, the product of the year 2021? If you follow the button, you will find out everything you need to know in our blog post.